"Deluxe" Metal Sheet Curved A-Frame Hardware (A-Frames)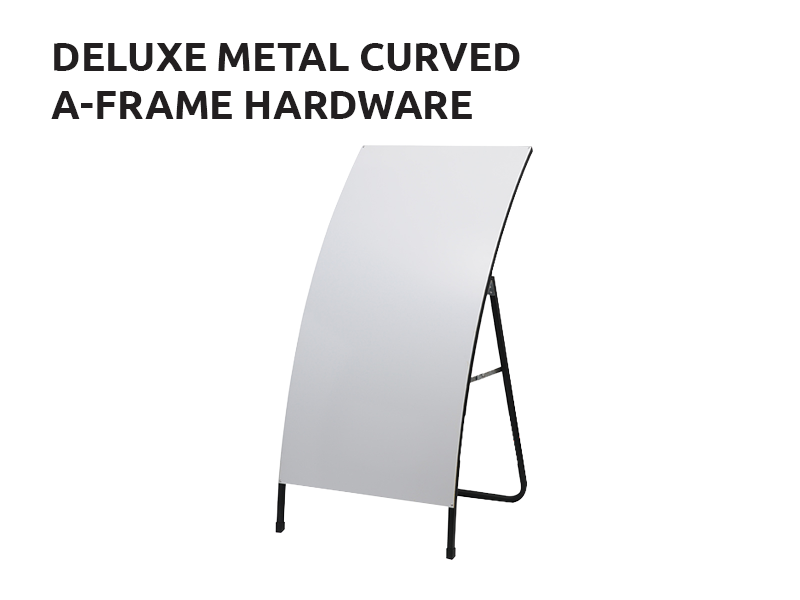 "Deluxe" Metal Sheet Curved A-Frame Hardware

Introducing the crème de la crème of our A-Frames, the heavyweight (8.5kg) UV Printed Curved Metal A-Frame is perfect for when only the best will do.

FIRST OF ITS KIND IN AUSTRALIA! The curved iron frame (650x1250mm) makes for a?unique & eye catching portable display, perfect for those who want their message to stand out amongst the crowd of flat signage.

The frame includes a 25mm Curved Iron Profile & an Iron sheet.

Standard Turnaround: Same Day from 11am cut off.
Download free templates to assist you in creating your artwork.