Easydot Reusable (Wall Graphics)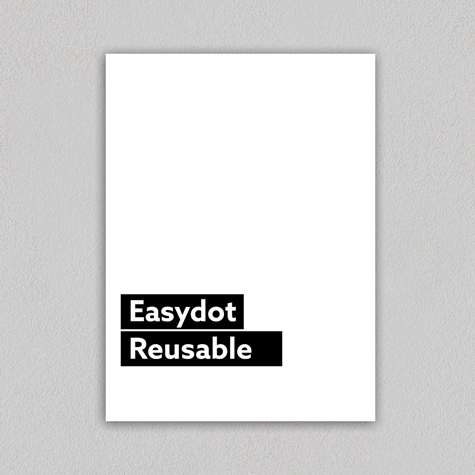 Presenting a reusable matte polyester poster film, perfect for a range of smooth & semi-smooth surfaces!

The patented silicone dot coating makes installation, removal & reuse easier than ever and leaves no residue behind!

Suitable surfaces metal, timber, vinyl & plasterboard.

Standard Turnaround: 2 working days from Midday Cut Off

I'm Recyclable & Heavy Metal Free!

We've introduced Square Metre Pricing so we can now offer lowest prices excluding freight!
Size
Quantity
Price
A4 210x297
1
$ 133.65
2
$ 133.65
3
$ 133.65
4
$ 133.65
5
$ 133.65
6
$ 133.65
7
$ 133.65
8
$ 133.65
9
$ 133.65
10
$ 133.65
20
$ 133.65
30
$ 188.95
40
$ 244.52
50
$ 296.38
60
$ 355.66
70
$ 401.96
80
$ 459.40
90
$ 508.49
100
$ 555.72
200
$ 703.92
250
$ 879.89
500
$ 1,574.55
View More