SEG Lightbox Set (SEG Lightboxes)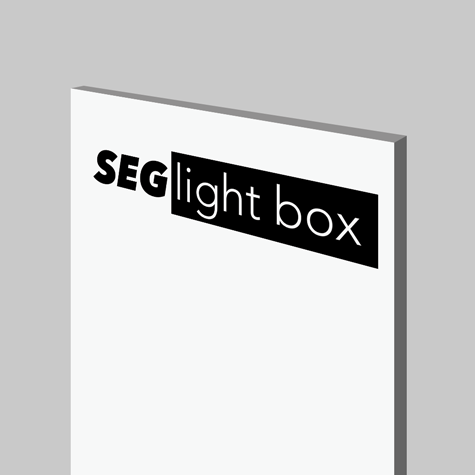 Our SEG Lightboxes are the perfect portable indoor display. They pack down into an easy-to-carry padded box, our material is machine washable & best of all, the light functionality creates a tone that makes them stand out amongst a sea of other indoor displays.

Features
Our Lightboxes have been manufactured with modular capabilities & with our multitude of connectors you can build an epic Lightbox display that connects multiple walls & additional accessories.

<<<< Click my image to enlarge my connectors & accessories,
& Click here to watch a quick demo.

Click here to watch a quick assembly demonstration.

Our frames are PVC structure with a 120mm profile. The included feet on our small & medium frames are PVC, whilst our Large frame has solid steel feet for extra stability.

Warranty
The PVC Profile & LED Lights (3W) come with a One Year Warranty & our material has a 3 month warranty.

Standard EDD: 8 working days from 12pm cut off

Sizes Available (WxH)
Please Note: Our SEG Lightboxes can be laid both horizontally & vertically as the frame has the functionality to fit the feet on any side.
Small: 850x2000mm
Medium: 1000x1500mm
Large: 3000x2500mm

GST & Delivery not Included

Sale Includes:
20% off SEG Lightbox Sets.
Up to 10 QTY & 1 Version
Sale includes Sets, hardware, replacement print & extras not included.
Size
Quantity
Price
Small: 850 x 2000mm
1
---
2
---
Medium: 1000 x 1500mm
1
---
2
---
Large: 3000 x 2500mm
1
---
2
---
View More
Download free templates to assist you in creating your artwork.
| | | |
| --- | --- | --- |
| Small: 850 x 2000mm | | |
| Medium: 1000 x 1500mm | | |
| Large: 3000 x 2500mm | | |