Spray and Up -Textured (Wall Graphics)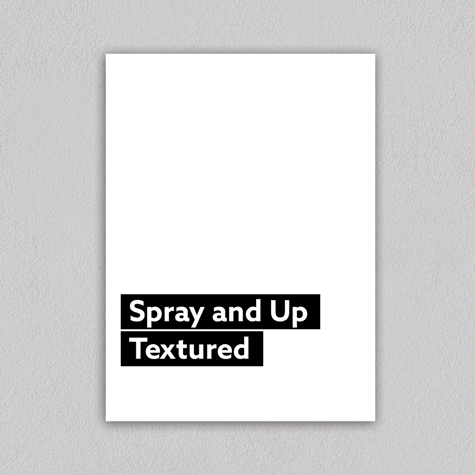 Introducing a quick, easy & clean wall graphic.

Our PVC Free Spray & Up Wall Graphic eliminates the need for conventional wallcover paste, in it replacement is simply water, reducing application time by up to 60%!

This stock is a wet-laid nonwoven designed with 2 layers & is uncoated, leaving your artwork with a rough and rustic look.

Application Tips:
⁃ Wall needs to be sealed, either painted or at least one coat of primer
⁃ Standard spray bottle can be used
⁃ Fill spray bottle with tap water
⁃ Recommended water to be applied at rate of 100ml per 1sqm
⁃ Material can be re-positioned & re-alligned during the first 10 minutes

Removal Tips:
⁃ When you're ready for a change, this product can be easily removed by reapplying water to re-active the glue.
Size
Quantity
Price
2400x4000mm
1
$ 1,111.97
2
$ 2,081.38
3
$ 2,908.22
4
$ 3,877.63
5
$ 4,847.04
6
$ 5,388.77
7
$ 6,286.90
8
$ 7,185.02
9
$ 8,083.15
10
$ 8,981.28
20
$ 17,677.44
30
$ 26,516.16
40
$ 35,354.88
50
$ 44,193.60
60
$ 53,032.32
70
$ 61,871.04
80
$ 70,709.76
90
$ 79,548.48
100
$ 88,387.20
200
$ 176,774.40
250
$ 220,968.00
500
$ 441,936.00
View More