Super Saver - Corflute Insert Wire A-Frame Set (A-Frames)
Quote Price Calculator
Total (Incl. GST) :
$ 0.00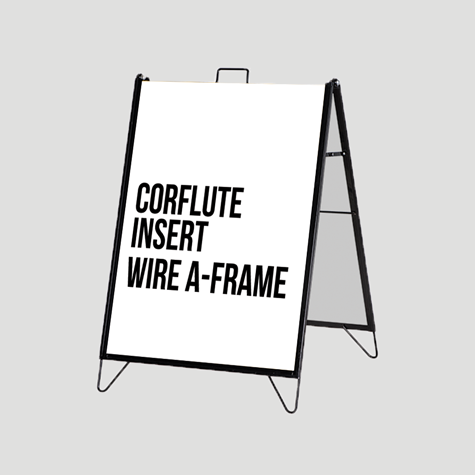 Super Saver - Corflute Insert Wire A-Frame Set

Introducing our Basic Wire A- Frames! With the same quality standards as the rest of our range, this product is simply the base option in our offering & is perfect for your budget conscious clients!
The UV-Printed Steel Wire A-Frame is the cheapest, lightest (3.8kg), full sized A-Frame in the industry, suitable for both indoor & outdoor use. With 3mm Corflute included as standard, it's the perfect lightweight indoor display, or add tent pegs to the feet to turn this into a sturdy outdoor advertising tool. For the perfect smooth finish we print direct on a 3 year monomeric vinyl, which is then applied to the corflute.
What's a Super Saver?

We're offering industry low pricing in an effort to help our customers grow. Whether you use it to bring in new leads, or to keep your existing customers coming back, these deals are hanging around because we believe that helping others grow is the secret to success.
Download free templates to assist you in creating your artwork.